Fron Goch Garden Centre near Caenarfon has enhanced its retail experience with a £1.7 million extension to showcase its strong plant offering.
Fron Goch Garden Centre is keen to capitalise on its success as being named the top centre in Britain at the UK Garden Association Awards 2020, and has worked closely with sector specialists Malcolm Scott Consultants to develop and implement a five-year plan to grow the business.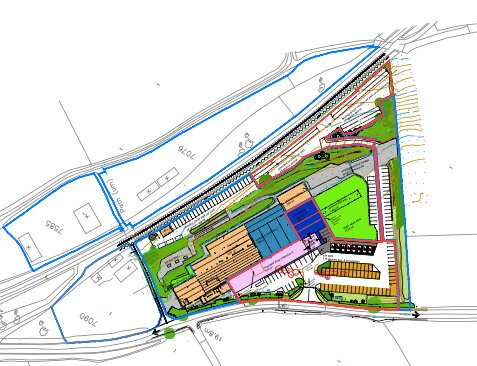 Further to drawing up a series of proposals for the centre, MSC secured approvals for a range of extensions at the site, aimed at protecting and extending the range of plants on offer, and to support with customer flow so customers could go directly to them.
Andrew Burton of MSC said: "Fron Goch Garden Centre has evolved to become a very successful business over the past decade. As with many others in our industry, it faces the ever-present threat from internet-based retailers.
"However, Fron Goch can capitalise on the chance to create a fantastic customer experience which you cannot get online. At Fron Goch, the Planteria remains the core department of the business and with the British weather being as it is, it is essential that the centre is able to showcase plants in a weather protected environment that prevents frost, wind and rain damaging them," he explained."
MSC proposed a lightweight glasshouse to cover more of the centre's open plant sales area, and suggested a revised entrance system to draw customers directly into the planteria.
As such, the business submitted plans for a heated shop extension and a new canopy entrance at the site, to draw customers into a new glasshouse which will form the centre's new plant market. The business also requested permission for an overflow car park at the site consisting of 53 spaces, with Gwynedd Council giving all plans the green light.
Andrew added: "Fron Goch has also added a satellite coffee and cake venue for 40 covers under the new plants glasshouse. Bringing plants and catering together, as you walk in, has been very well received."
Justin Williams, Managing Director of Fron Goch said: "We are confident that improving our site to give customers the best possible retail experience will support us in being the Destination Garden Centre choice for our customers in North Wales. We are delighted that the Malcolm Scott team was able to work with us to pinpoint our goals and draw up the necessary plans to help us reach them."