Rural business specialists Malcolm Scott Consultants have scooped a prestigious national award within the farm shop sector in recognition of the planning, retail and operational guidance it provides.
The business, which works with rural businesses throughout the UK, including farm shops, garden centres and farm parks to help them develop and expand, was named the joint winner of the Supplier Member Of The Year category in the National Farm Retail Association Awards, which recognise and celebrate the best farm retailers in the country.
The awards took place this week at the Hilton Newcastle Gateshead as part of the FRA's annual conference, Stronger Together 2022.
Malcolm Scott Consultants offers services including business development, site planning, town planning and end-to-end operational support across retail and catering areas across the sector.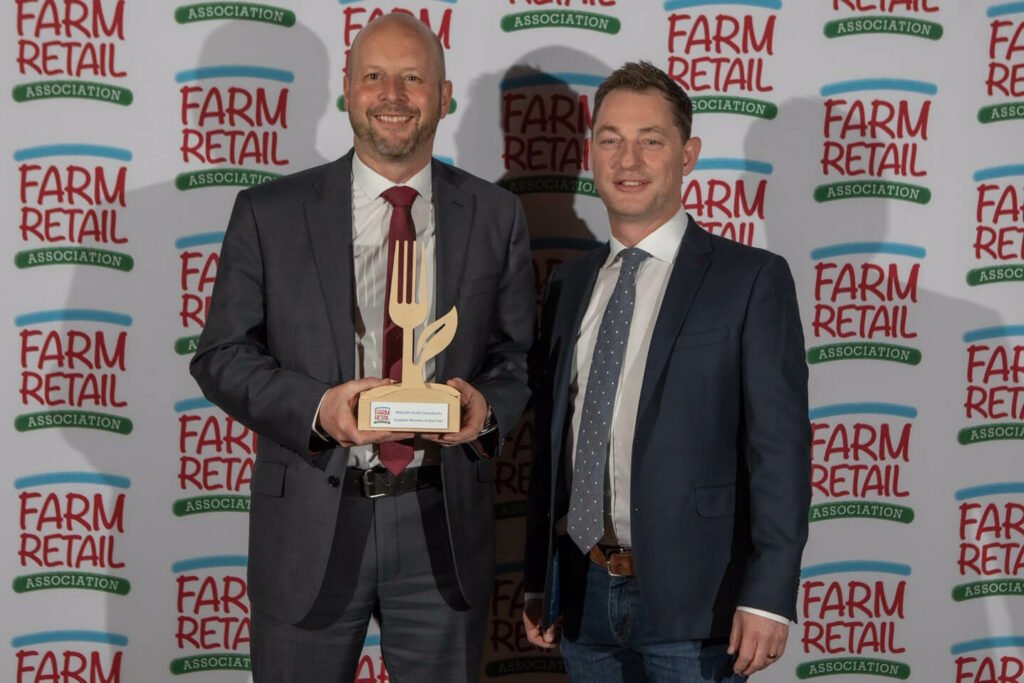 Andrew Burton, of Malcolm Scott Consultants, said: "We were blown away to win the Farm Retail Association Supplier of the Year Award. Our team understands the needs of farm shop and garden centre businesses inside out and we support owners from start of their project right through to the end, including masterplanning design and build, right through to staffing, product ranging and operational needs. To have that recognised by an established body like the FRA means a huge amount to us.
"We pride ourselves on becoming part of our clients' team and culture, and have some great relationships with them. Every business is individual and that is what we like and how we approach all concepts.
"The strong food proposition may sound really easy to do for some people, however its complex. If you get it right, then the benefits from this are huge. A strong retail food proposition can support higher levels of regular customer visits, turnover, profit and restaurant sales. It is great for us to support farm shops at the level we do, as they provide a different level of food and brand message than garden centres can, which in turn allows us to use this experience and skill to help garden centres in developing a food offer that meets their personal needs," he added.
Judges selecting the winning candidates said that they chose Malcolm Scott Consultants because the team would be valuable when starting up a business and finding suppliers, adding that they were impressed by Andrew, who they found "very helpful, insightful, knowledgeable and personable."
New FRA Chairman Rupert Evans said: "Our winners can be proud of what they have achieved, particularly in the challenging climate of the last 12 months. Congratulations to all of our winners – you truly are some of the best in the business!"