Our Operations specialist Andrew Burton shares his advice on how to get the most out of this month's all-important Glee exhibition.
Glee 2023 is almost upon us, with the garden centre industry having a valuable opportunity to work together to create a vision and strategy for 2024 and beyond. Glee markets itself as 'the definitive marketplace for the garden industry' and 'the hub for networking and trade within the garden industry', and while I often hear the word 'networking', I do wonder if this opportunity is utilised to its full extent by visitors and exhibitors alike.
When I watch people at Glee, I think that sometimes networking happens by chance – usually bumping into someone they know or stumbling across an interesting business mid-visit. While it's great that this can happen, strategic networking is essential to get the best out of your visit and to gain relevant information for the right people to aid your business.
For example, let's say you want to develop your proposition in seasonal goods and further understand if or how you can, and why you should. is it more productive to find your way around the NEC and hope to find an answer during your visit, or plan who you want to speak to and seek an opportunity to meet them ahead of time?
There is plenty of scope to do both. It's definitely worth combining a sweep of the show to gain insight from and have conversations with other garden centre owners and managers who operate successful seasonal areas, and to chat to consultants or suppliers specifically involved with seasonal goods, but do make firm arrangements to visit key advisors at their stands.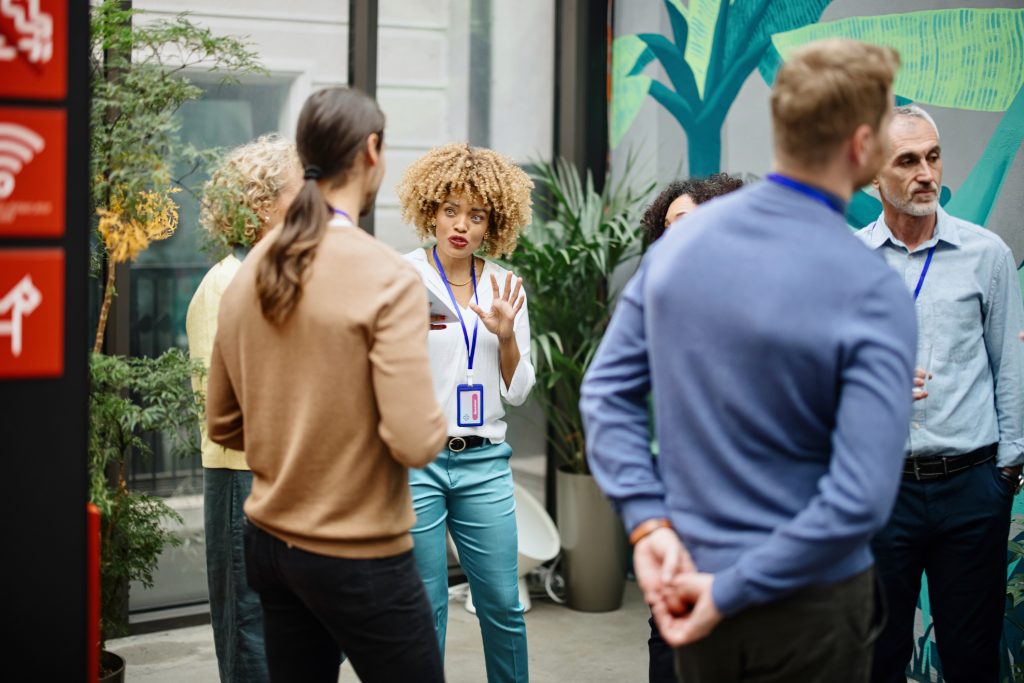 To ensure you maximise your time and speak to everyone you need to, it's best to get the diary out and invest some time in trawling through the Glee guides to plan your time with everyone.
So, make this the year for a new, strategic approach and see what an impact it makes on both your experience of the show and your plans for your business . While some attendees visit for all three days of the event, not everyone can afford to invest that much time into the show, making it even more important to make it count. My top five tips to maximise your time at Glee 2023 are:
Prioritise your people: Have a people goal. Know who you want to speak to and if possible, contact them beforehand to arrange a place and time to meet. Everyone is really busy and is juggling lots of balls at Glee, and there's a good chance that they may already be involved in discussion when you get to them. Diarising a coffee or a conversation means that both people are committed to making time for one another, rather than hoping to grab five minutes on the hop.
You will likely have specific suppliers and service providers you want to see. I can only speak from experience here after attending as a retailer and a supplier. The planned time vs ad hoc time was always around 30% planned and 70% ad hoc, but that 70% fills up quickly and this is why the 30% planned time is so important to consider.
Don't forget to meet up with friends and trusted contacts too, though! Glee is focused on driving our garden centre industry forward, but it is also the perfect chance to reconnect with friends and acquaintances that – particularly in light of the last three years – you may not have caught up with in a while. Our industry is so close-knit that Glee is a wonderful opportunity to put a smile on your face by seeing those people you don't get to see as regularly as you'd like.
Allow adequate time: If you try to fill your whole visit with scheduled visits, chances are you are going to rush visits or skip some. Be realistic when arranging to visit stands or people; allow for meetings that may take longer than anticipated and give yourself a little breathing room to move between those meetings. Glee is a three-day event and whilst it is time away from the business, that time can be invaluable.
Have specific goals: Whether you want to learn about new developments in your industry, or increase your awareness about specific products or services, make sure you have objectives when it comes to what information you want to obtain from your networking. I used to ask my teams to bring back details of five ideas from Glee which we could discuss as a team to improve the business. Objectives ideally need to be specific, relevant and achievable, but more importantly, if you arrive with a list of goals, you are likely to come back with the information you set out for.
Give and take: Networking is a two way street. The garden centre industry is so strong at maintaining and fostering strong connections with customers to develop a lasting rapport with them, but applying those skills to build relationships with other businesses, colleagues and suppliers is an essential part of networking. Getting to know other professionals helps build trust, and with trust come candour, honesty and support. You should always be willing to give advice and offer guidance whenever possible to others too: Remembering that networking is a two-way process ensures that you will often be better off working with others rather than looking at them as competitors. There will always be exceptions, but this industry thrives on togetherness.
Review and refresh: Before you leave Glee, or as you stop for refreshments throughout the day, review your notes and objectives and make sure you have achieved everything you wanted to and sourced any information you specifically set out for . This is a measure point of each objective and it will help you to check you have maximised your networking, expanded your contact base and are leaving with more knowledge than you arrived with.
I look forward to seeing you there – be sure to swing by Stand 6G81!
This article was previously supplied to Garden Centre Retail magazine.