12 Considerations of Christmas
January is always a time for planning for the year ahead, and you might have had a head start and spent the festive period drawing up ideas. What you might not know is that the Malcolm Scott team posted their 12 Considerations of Christmas over the holidays to provide a little food for thought.
In case you missed them, here is our complete countdown of useful considerations to apply to your rural business this year…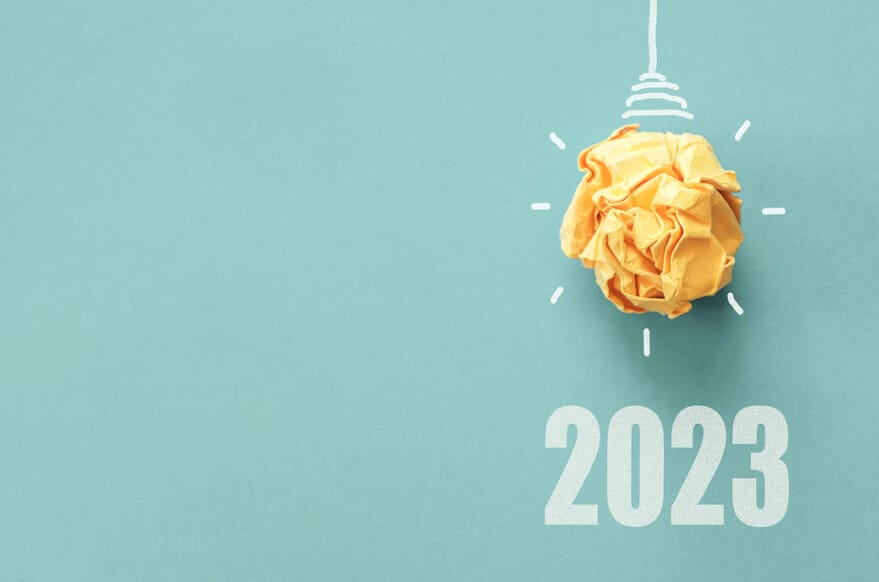 On the first day of Christmas, my advisor said to me: "Make time to work on strategy!"
Strategic time is essential to help evaluate and develop your business, but as we know all too well, time can easily run away from us, and it's very easy to procrastinate and think 'I'll find time next week'…
Work out a realistic plan of how much time you really need to properly look at your business and book out an afternoon a week, or a day each month – whatever you feel you need to be effective – in your diary to sit down and address it.
Use that time to audit the business: What is selling well, what isn't selling at all? Are your budgets realistic? What trade shows will be most beneficial to highlight your business and introduce you to potential suppliers and partners? How are you aiming to develop your business, and over what timescale?
Plan quarterly checkpoints to review your goals versus your progress, and work out how to get back on track if you have become diverted.
Unsure where to start? Our experts have a proven track record in helping to build business development plans tailored to businesses of all sizes. Drop Andrew Burton a line for advice.
On the second day of Christmas, my advisor said to me: "Remember, data analysis is key…"
It's vital to review your retail and catering EPOS data regularly to ensure that you're not missing out on key opportunities.
This includes reviewing your retail prices, your prices, your cost prices, the margins and stock levels to help maximise turnover and increase profit.
Effective data analysis takes time but it's well worth the investment. The Malcolm Scott team has more than 30 years' hands-on experience in using EPOS data to maximise turnover and profit, and will be happy to work with you to advance your business.
On the third day of Christmas, my advisor said to me, "Do you have a marketing strategy?"
Marketing your business, be it an independent or one of a collection of garden centres or rural retailers, is essential to engage with customers, find out what they want from you and ensure their do your best to provide it, and to keep them informed of what else you have to offer.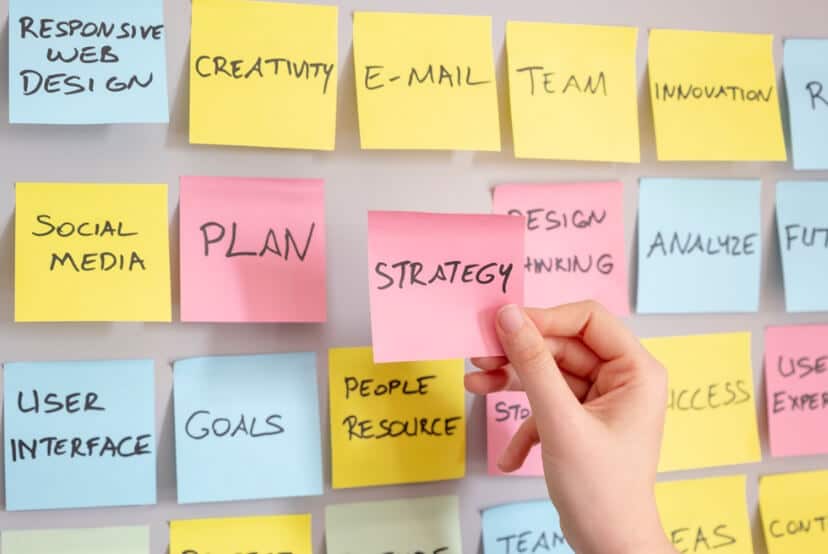 A rolling 12-month marketing plan can be reviewed monthly to ensure that your business capitalises on key seasonal trends with cross-selling and up-selling opportunities, and incorporates inviting displays and events to encourage customers to come back to see what's on offer. Every month offers a different opportunity, outside the huge Easter and Christmas retail periods, be it Mothers, Fathers or Grandparents' Day cafe and sales promotions, National Cream Tea Day (June 30th, in case you're wondering), Valentines flowers, food and gifts opportunities, National Gardening Week 'Ask the Expert' events or Halloween pumpkin patch fancy dress engagement activities.
Involve your whole team in the brainstorming process, and utilise the business' social media pages to promote upcoming events as well as promoting them in-store.
Consider data-capture opportunities to keep in touch with your customers, with quarterly or monthly e-newsletters or email offers and discounts to encourage repeat visits.
On the fourth day of Christmas, my advisor said to me: "Make each of your events the place to be!"
Create an event that increases your footfall and gives visitors an experience to remember! From Christmas grottos, Hallowe'en-themed pumpkin picking weekends or half term eco-workshops to encourage children to learn about the environment and planting projects, there are a wealth of wonderful opportunities to attract visitors or all ages to visit your business time after time, with your only limits being space, budget and imagination!
While larger businesses may be able to accommodate seasonal ice rinks, smaller businesses can offer bespoke activities – remember how important we said talking to your customers was? Find out what they'd like to see, what would make them recommend you to their friends.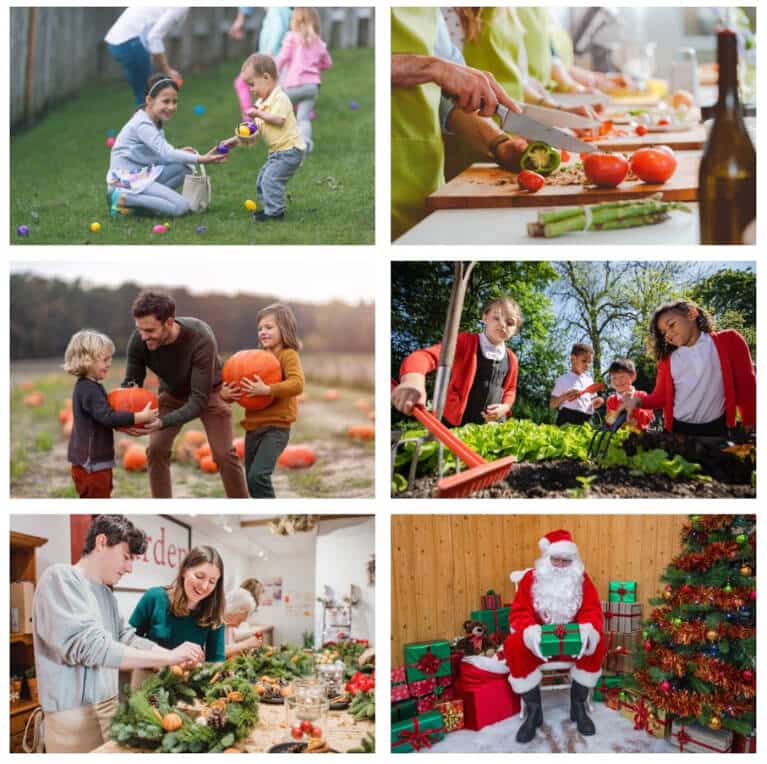 Create that events calendar to give yourself a guide to what times of year you can capitalise on, and think outside the box: consider cookery demonstrations to showcase seasonal produce, arrange fun activities to celebrate Children's Gardening Week or combine the Christmas decoration displays with the chance to visit Father Christmas… Plan ahead, be sure to spread the word, and the sky's the limit!
On the fifth day of Christmas my advisor said to me: "Maximise staff effectively!"
When it comes to being a successful independent business, your staff are your heart and soul. It is their job to engage with and educate the customer, as well as entice them into coming back.
'Service with a smile' has never rung more true, and with service so crucial to the success or failure of a business, it's important to choose and reward good staff. Encourage them to come from behind the counter to talk to your customers, find out more about what they're looking for and how to introduce them to other complementary items. With so much lacklustre service on the high street, this is your business's chance to shine.
Nonetheless, given concerns over the current economic climate, effective staffing is also essential, so review your staff rotas. Use your data to consider the key times for business versus the staff levels in-store, and consider employees' individual requirements. It may be that more efficient rostering could see peak visitor levels better served or make you a wage bill saving.
Obviously – and this couldn't be closer to the front of our minds, given the seasonal peaks currently in store – there will always be key times of year where customer footfall is significantly higher, and it's important to allocate budget to seasonal staff to allow for that. Every year, customers are keen to visit their favourite garden centres and farm shops to see the displays and wares of offer, so ensure that there are plenty of smiling faces on hand to help with enquiries, sales and service to keep customers flowing and content.
On the sixth day of Christmas, my advisor said to me: "Are your business rates being assessed properly?"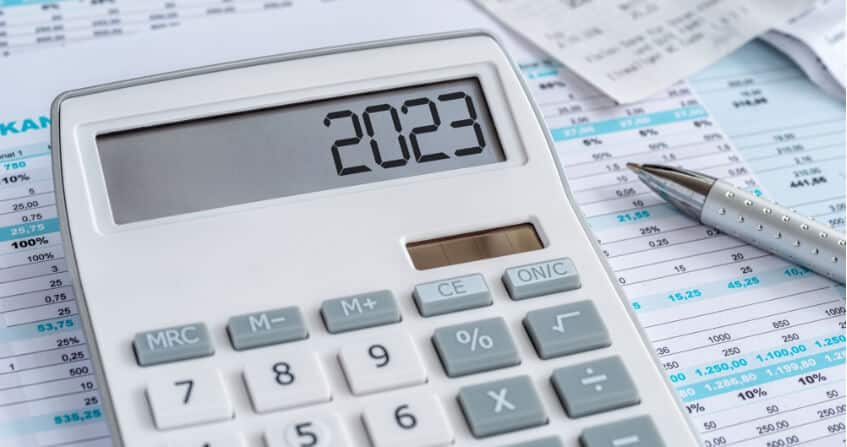 2023 is a big year for ratepayers. April 1st 2023 will see the Revaluation – the process whereby the VOA will reassess the rateable value (RV) of business premises across the UK – will take place, and is of particular importance due to the impact Covid-19 had on operations.
A number of changes have been announced over the last 12 months, and it's essential to seek expert guidance so your business doesn't fall foul of any legislation, and more importantly that any relief measures (such as those outlined in the Autumn Statement) are taken into account.
The RVs calculated for the 2023 Revaluation will be based on rental values from April 1st 2021, when many businesses were still subject to operational restrictions. The impact that the pandemic had on the market between the previous Revaluation and this one could see business rates liabilities alter significantly, particularly since there is a shortage of market evidence due to the reduced number of property transactions since April 1st last year.
Fortunately, our sister company Harris Lamb's expert business rates team are on hand to ensure that not only is your RV is calculated correctly, but will use the Check Challenge & Appeal process to challenge new RVs.
The team will also ensure that you benefit from the reliefs available to you and provide up-to-date guidance and support regarding the financial impact of any changes your property has undergone.
On the seventh day of Christmas, my advisor said to me: "Are you doing your bit for the environment, really?"
It's all about going GREEN! Green thinking, sustainability and environmental accountability are becoming increasingly important factors in where customers shop, so it's crucial to scrutinise your business' green agenda and ensure you're embracing sustainable resources, embracing biodiversity net gain and supporting environmental projects – and that your visitors know you're taking your responsibilities seriously.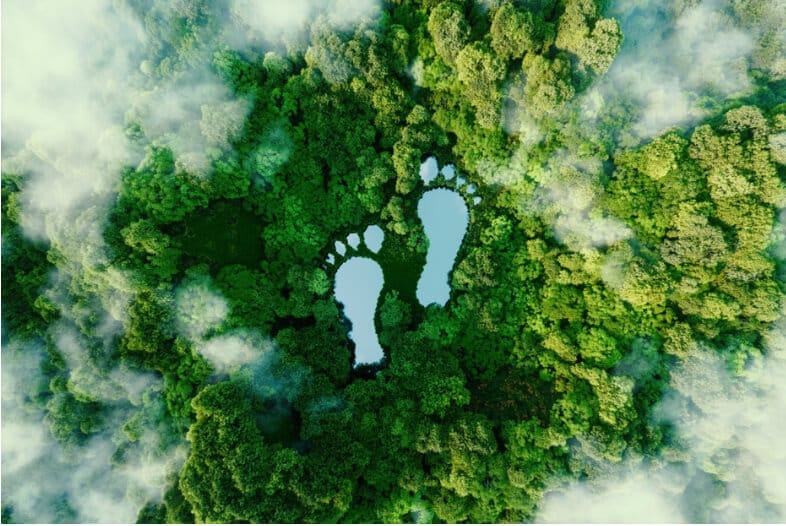 In addition to ensuring any produce you stock comes from responsible and sustainable sources, actively embrace a green approach within your business – perhaps develop your external areas by creating woodland walks, combining both a mindful relaxing environment for visitors with green development and biodiversity net gain projects, arrange planting events, or harvest water for safe external use in plant departments.
Taking a long-term approach to energy, using renewable and low-carbon technologies, maximising natural light or introducing solar panels, will not only ensure you're responsibly future-proofing your business, but will also (particularly in light of recent soaring energy costs) save your business thousands in the years ahead.
The future is green, and for rural businesses, it's an ideal opportunity to develop your proposition, while supporting long-term costs and development.
On the eighth day of Christmas, my advisor said to me: "Was that development carried out legally?"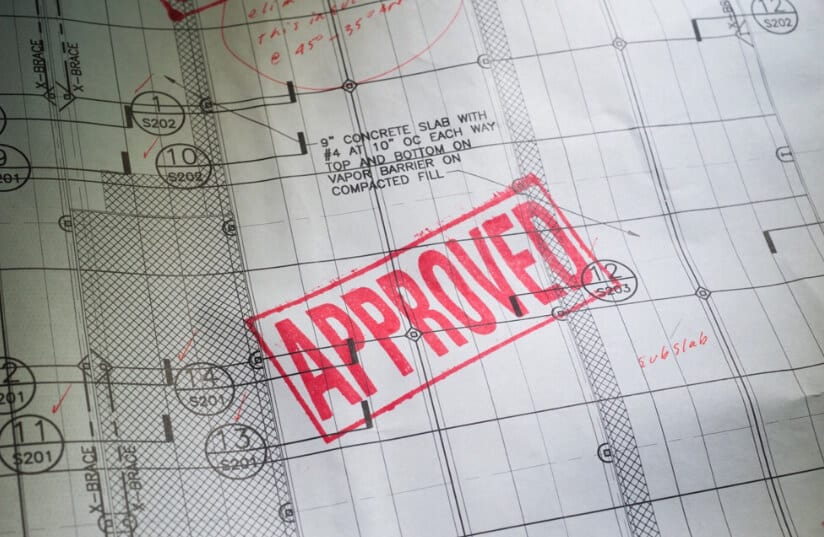 Planning legislation is complicated and ever-changing, so it's essential to either stay on top of changes to the process to ensure that your business both remains compliant and actions opportunities where those changes work in its favour, or to work alongside a planning expert who understands the planning process and your business.
The most relevant change to be aware of right now is the Levelling Up Bill, which is currently going through Parliament and seeks to extend the four year rule – the number of years that must elapse before a development implemented without planning consent can be deemed 'lawful' – to ten years; something that could have a significant impact on a business that has made structural changes without the appropriate approvals.
Happily, the Malcolm Scott team has over 35 years' of experience of dealing with local authorities on planning matters, and is here to support you every step of the way.
On the ninth day of Christmas, my advisor said to me: "Have you made steps toward renewable energy?"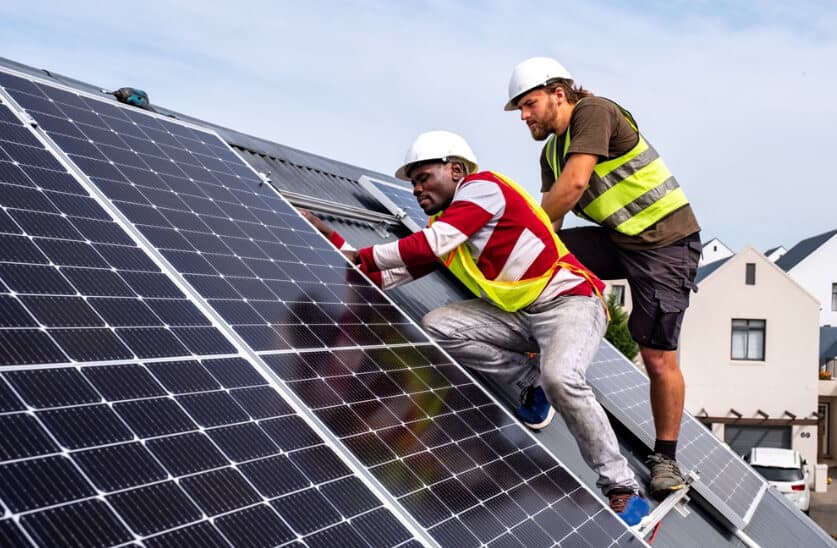 Energy has to be one of the biggest concerns that there is right now. Spiralling costs have made everyone review their usage, but rural businesses are often well ahead of the curve when it comes to alternative energy and renewable sources. Wind power, solar energy, hydro energy and biomass energy are all more responsible, and more cost effective sources of power that will not only save significant funds, but will also contribute to a net zero business due to being replenished at a higher rate than they are consumed – begging the question, if you're not already using such renewable sources, or taking steps to do so, why not?
Certain sustainable sources are more accessible and effective than others, it's really down to an individual business. If you're keen to adopt renewable energy in 2023 but are in a quandary about which route is right for you, our Operations experts will be happy to point you in the right direction.
On the tenth day of Christmas, my advisor said to me, "Be sure to review your site regularly."
It's essential to take time out to review your site with fresh eyes – what may have worked well 12 months ago might not be as effective now. It's in your interest to look at your existing layout and ensure you're doing everything you can to maximise all potential returns from the business – some of the considerations we've suggested so far and will be putting forward in the coming days may well form part of the at review.
Look at your competition. What are other garden centres or farm shops doing that you're not? What do you have to offer that they don't, and how can you capitalise on it further? What opportunities can you make the most of to drive footfall and improve your bottom line, and what product lines or offerings aren't the success stories you'd anticipated?
No idea where to start? Malcom Scott's Retail and Operations specialists have extensive experience in carrying out site reviews to identify potential where owners may not – call in the experts and reap the benefits of that knowledge!
On the eleventh day of Christmas, my advisor said to me: "Could that extra land be handled usefully?"
A huge benefit of being a rural business is SPACE! And while it's always good to have land that you can expand your operation into, be it to develop additional buildings or to grow more produce, there is a huge amount of potential open to your consideration.
Depending on the location, size and condition of the land, it could be suitable for residential or industrial development: there has been a well-documented shortage of warehousing in recent years with developers keen to address the problem so employment land is a viable use, while housebuilders are clamouring for semi-rural settings to establish small developments to meet the ongoing need for UK housing.
There's also the opportunity to partner with events firms keen to create glamping and tourist larks, which could in turn lead to more footfall to your own business.
Of course you may wish to improve your own facilities, adding or extending a car park, creating a woodland walk while undertaking a tree planting exercise to enhance your green credentials, or building a children's play area to increase dwell time.
Our team of planning experts can provide you with an assessment on what purposes your excess land might be suitable for, providing you with a wealth of opportunities to explore.
On the twelfth day of Christmas, my advisor said to me: "Work hard, and remember to be happy!"
A wise man apparently once said "If you do what you love, you'll never work a day in your life," and there's a lot of truth to that. Running a successful business is hard work, but it's rewarding work and it can be a lot of fun – and with luck, having worked through these suggestions to analyse and enhance your business, you're now brimming with ideas to implement over the next 12 months.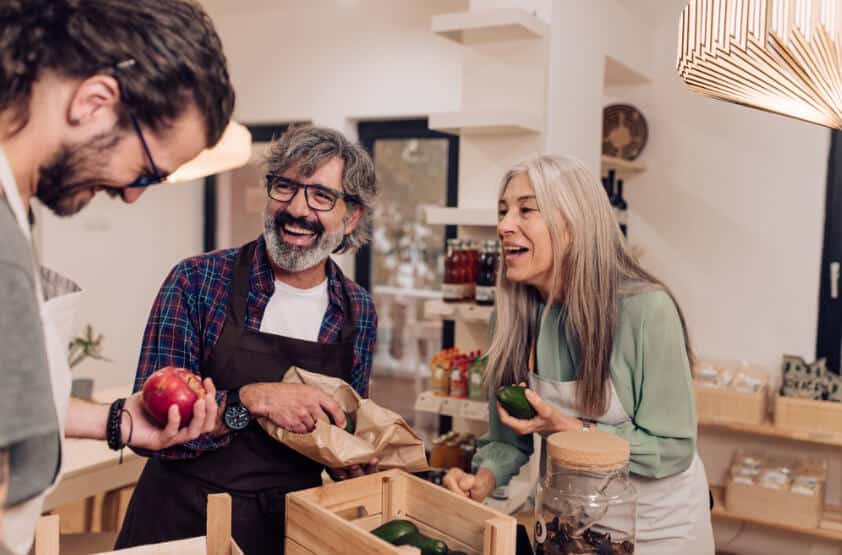 Learn from what doesn't work well, take pride in what does, and acknowledge all those that help make things a success. And be sure to have a great time while you do!

Here's to a fantastic 2023!